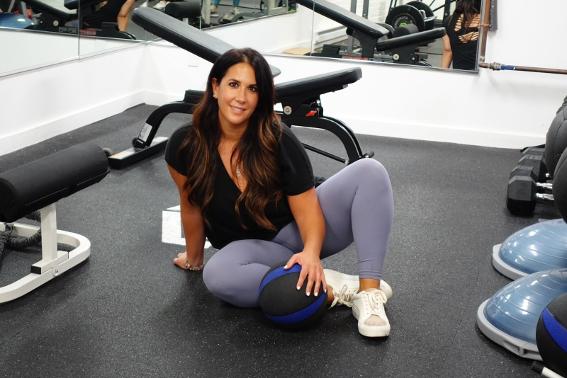 Live a Happier & Healthier Life! Here you will you'll find all my best tools, insights and resources to feel and look your happiest and healthiest self.
Hi! I'm Sabrina Sarabella, M.S. a wellness expert and business coach for wellness professionals. . I am also a certified behavior change specialist, Reiki Master and Law of Attraction Coach. A NASM certified personal trainer and group fitness instructor certified in Yoga, Pilates, Barre, Kettlebells, Meditation, and as a Women's Fitness Specialist. I am also a board certified in Neuro-Linguistic Programming (NLP), Emotional Freedom Technique (EFT), Hypnotherapy, TIME Techniques, Life Coaching and Success Coaching.
My greatest joy is helping other people to live a life they love filled with health and wealth! I take a whole body approach to health and wellness and believes that believes that you can be fit and healthy while still enjoying an exciting social life. Health and happiness are her motto. Read more about Sabrina HERE.