The best part of our jobs is the community aspect of our in-person groups. We believe in keeping that community together in this tough time, so we are going to keep our fitness going VIRTUALLY!
We know you can take one of those free streaming classes that everyone is posting, or find a video on YouTube to get the job done. But having not just one, but two knowledgeable instructors to guide and motivate you daily is priceless.
We started the Fit Club (with Larisa and Sabrina) so we can bring the fun of fitness right into your living room!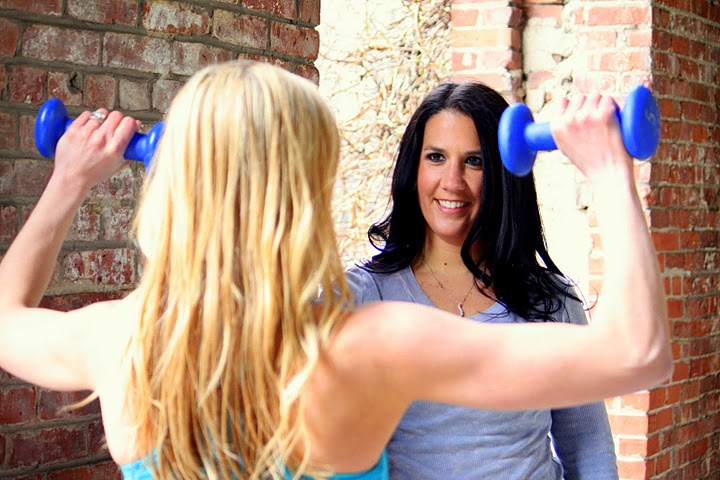 Daily Workouts Monday-Friday
We want to keep everyone as close to their usual routines as possible. This helps us feel normal and accountable!
So, similar to our NYSC schedule, we will be doing a live, 30-min version of the classes you take with us each week.
Each workout will be both streamed live and recorded, so you can re-visit classes at any time.
Schedule:
Monday 9:30am Cardio Sculpt with Larisa
Tuesday 9:30am Pilates/Yoga Fusion w/ Sabrina
Wednesday 9:30am Body Sculpt w/ Larisa
Thursday 9:30am Barre Sculpt w/ Sabrina
Friday 9:30am Instructor Choice
Classes will run around 30-40 mins, Short and intense so you can move on with your day!
Additional offerings will be added at different times, such as mediations, yoga, stretching, etc.
Classes will be streamed on zoom (so we can see each other!) and posted on a closed Facebook group so you can watch anytime.
A Closed Facebook Group
We miss you, and we know you miss seeing each other each week. With a closed group, we have a community of supportive like minded people who can motivate and inspire each other. Chat, share tips, vent, hold each other accountable!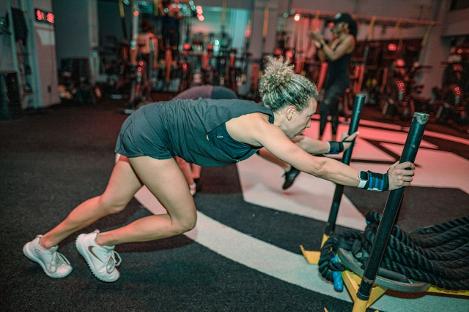 Also Included:
-Weekly talks about health topics with Sabrina, a clinical nutritionist
-Weekly lives with Sabrina & Larisa to ask all of your fitness and wellness questions or just a time to chat and catch up!
-Healthy recipes and simple cooking tips
-Accountability challenges

We want to let you know we are here for you! We care about you and your health and want you to know we will be here every step of the way!
What will you need:
Dumbbells of various sizes- we will be using weights in some of our workouts. If you don't have access to weights you can use various household items, wine bottles, gallons of water, etc.
Resistance Band- Some workouts will include a workout band but if you don't have one you can use weights or household items
Mat- We will be doing some exercise on the floor so a mat would be helpful. If you don't have a mat you can use your floor, carpet or towel.
Access to Facebook and/or Zoom- These are both free services that you can get access to on your phone or computer.
To join The Fit Club click on the link below.
Investment is $30 per week (that's only $6 per live class!) or $90 for one month.
Any questions email sabrina@SabrinaSarabella.com or Larisa larisa427@gmail.com
Click the Subscribe Button Below for Monthly Membership

Click here for 1 week membership for $30
*Weekly memberships will run Monday-Sunday.
You will be billed every Sunday for the upcoming week (if you continue on)
There are no pro-rates if you sign up in the middle of the week*
Buy Drop In Classes HERE!