Would you like to understand the underlying issue that is impeding weight loss and get results instead?


Do you go to your doctor and leave with a prescription only to return a few weeks later with the same symptoms?


Do test results from your doctor come back normal, yet you know something is off ?


Do you prefer to find an alternative or more natural route to treatment?


Do you feel okay day to day, but you want to take control of your health and prevent disease?
The time is now that you take control of your health and live your best life!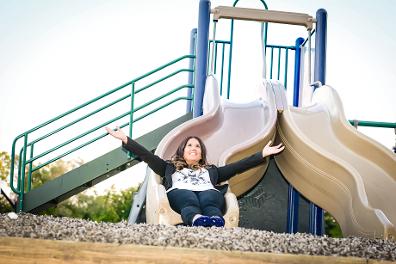 What if you could have access to a fitness professional, clinical nutritionist and women's health expert all in one?
What is a Health Concierge?
The number one complaint I hear from women is that there is so much information available, yet it's impossible to know whom and what to believe. They come to me for clear guidance about their health and wellness.

The Health Concierge Service program is designed for the busy woman who wants to take control of her health and have her very own personal coach to help her get there.

We will work together to customize the most effective health and wellness plan for you - so that you can reach your goals while feeling happy, healthy and full of energy.

Would you like to start a meditation practice? Then I will customize a program for you or help you find classes that fit your lifestyle and schedule.

Would you like to cook healthy meals? I will teach you shortcuts to save time in the kitchen, or find a healthy alternative that fits your lifestyle.

Whatever you need to achieve optimum health, I will provide a solution. As your personal health concierge, it is my job to make living healthy a reality for you. I find the best resources for your individual needs and am there for coaching and support at any time.

The best part about having your own health concierge is that all the details are handled for you.
Whether your goal is weight loss, gaining more energy, stress reduction, or just feeling like the best version of yourself, this program is for you.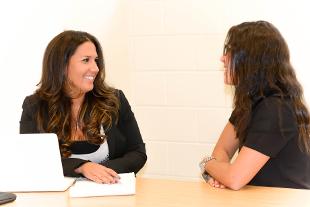 Who Needs a Health Concierge?
If you would like guidance about your health and also be supported throughout your journey then this program is for you. You'll gain control of your own well-being and become educated on woman's health topics ranging from hormones, weight loss, to vitamin regimens.
This program is for the woman who doesn't have time to:
Go back to her doctor to ask follow up questions.
Return to the doctor over and over again for the same symptoms.
Research preventative measures for long-term good health.
Scour the internet or read endless research to figure out what the best approach to good health is for you.
Figure out why her exercise routine isn't giving her the results she is looking for.
Sort through recipes to prepare or healthful, quick meals that will help her lose weight and gain energy.
Why Hire a Health Concierge?
Customized plan that meets all your health, nutrition and fitness needs.
Direct access to your own personal coach to answer your questions.
Work with someone that knows how to get to the bottom of your health concerns
Get to the root cause of your concerns in the shortest time possible.
A personal health concierge to take a holistic view of everything going on with your body and life.
Personal health advocate who makes sure all of your needs are met.
Better overall appearance.
Have a zest for life and excitement for living.
What Do I Provide My Clients in this Program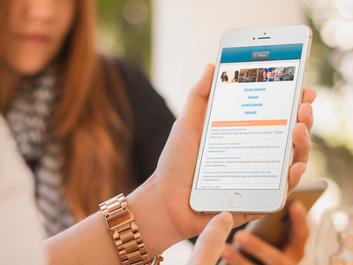 An initial consultation during which we review your health history, blood work (if applicable), daily nutrition, and lifestyle habits and set realistic goals to improve your health.
A detailed, customized, step-by-step plan to get you in optimal health. This plan may include health suggestions and wellness tips, exercise recommendations, meal plans, recipes, and supplement recommendations.
The recognition and treatment of triggers that may be negatively affecting your health and well-being.
Translation of any tests or prescriptions received from your doctor.
2 personal phone calls a month.
Weekly check ins (as needed).
Open virtual office hours weekly.
Supplement and vitamin guidance with 15% off all supplements ordered from my dispensary.
15% off any blood or hormonal testing done through my office.
Additional resources as needed: meditation videos/recordings, specific gratitude exercises/journal, location services for additional practitioners like massage therapists, personal chefs, etc.
Assess to my network. Over the past 18 years, I have been privileged to work with many brilliant health care practitioners. As a perk to working with me you will have access to the knowledge and education of these professionals. Chiropractors, nutritionists, naturopathic doctors, personal trainers, pilates instructors, professional cooks, acupuncturists, massage therapists, and many more.
Results, Results, Results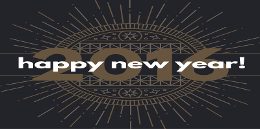 Why Is This Program Different?
This program is different because you will be working with a clinical nutritionist with more than 18 years of experience dealing with women's health issues. This program isn't just one size fits all. Along with looking at your symptoms/issues, you will learn how to be your own health detective. Together we will address the underlying root of the issues whether they stem from emotional, mental, physical or all of the above. This program takes an alternative, yet scientific approach. I understand the science behind good health, but also believe that your mental and emotional health play an equal role in your success.
Who Is Your Health Conciege?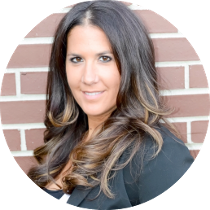 More than 10 years ago, I began suffering from brain fog, a sluggish thyroid and exhaustion among other health concerns. I went from doctor to doctor trying to figure out what was wrong. I spent a lot of time and money looking for someone to really listen to me and not just put me into a one size fits all program. Through that process I learned about multiple ways to improve my health. Now I am on a mission to help women and teach them what I wish I'd known years ago.

I have my Master's in Science in clinical nutrition in addition to being a personal trainer, yoga, pilates, and cycling instructor. I am the author of the Woman's Guide to Empowered Health. I want to help you live a happier, healthier life.

Over the years, I have coached thousands of women through a variety of health issues and got them feeling their very best. I have a strong desire to educate women so that they can make informed choices about their own health and that of their families. I believe we all deserve to live a life filled with abundance and good health.

I have a passion for nutrition and fitness and understand the how the body can function when properly nourished.

I have helped women with a variety of needs such as:
Weight loss (from 5 - 50lbs+)
Moodiness
Stress
Fatigue
Infertility
Fertility
Digestion (food sensitivities)
IBS
Depression
Hormone balancing
Pre/Post natal nutrition and exercise programing
Disordered eating
Weight loss resistance
Abnormal/Painful Menstrual Cycles
Chronic Fatigue Syndrome
Autoimmune Disorders
Thyroid Conditions
Hoshimotos
Blood Test and Doctor Prescription Translations
Loss of Libido
DON'T WASTE ANOTHER MINUTE SEARCHING FOR THE ANSWERS TO YOUR HEALTH CONCERNS. LET'S WORK TOGETHER AND TO GET YOU TO OPTIMAL HEALTH.
GET STARTED TODAY BY FILLING OUT THE FORM BELOW.
"To say that Sabrina Sarabella changed the life of me and my family is quite the understatement. Almost 3 years ago, I was prepping for 2 major knee surgeries and 20 rounds of radiation treatment. She worked with me to build as much strength as I could pre-surgery through exercise and nutrition, and I was able to recover faster than any of previous 4 knee surgeries. Through working with Sabrina who helped me to make changes to my nutrition and lifestyle I lost 15 pounds in 6 weeks. But it wasn't about the weight — it was about seeing the difference in my alertness, my energy, and more overall mood. I would never have taken gluten and sugar out of my diet and stick to the plan were it not for her encouragement, and now I know the tools I need to succeed whenever I need a little kickstart with my health. Did I mention this changed my family? My Mom lost over 50 pounds in what I was able to teach her. My husband lost 40 pounds. And my Dad went down over 20 pounds. Trust her. She knows what she's doing!" - Courtney K. Music Executive
Interested in working with a Health Concierge?