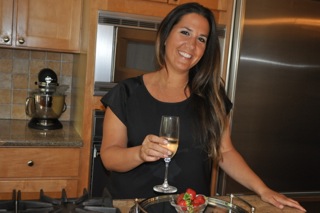 Hi! It's Sabrina here!!
I just wanted to say THANK YOU for your interest in living a happier and healthier life!! I am so happy to have you a part of my community!
Check your email to make sure you got the FREE gift I just sent you.
Keep an eye out for upcoming information I will be sending you to help you along your journey to optimal health and happiness!!
Make sure that your spam controls allow for my emails to get through to you. I wouldn't want you to miss any great information I have for you!
Please reach out to me at info@SabrinaSarabella.com if you ever have any questions!!
If you have any friends that would benefit from any of my information send them over to my site to get their free stuff too!!
Cheers to living a happy and healthy life!