Looking for some extra motivation and accountability this January?
Join the Fit Club Jumpstart!
Let us help you to reach all of your fitness and wellness goals.
Spend January in the FitClub
Whether you need a jumpstart to get back into working out
or a nutrition jumpstart to help get you feeling and looking your best
this is the solution for you!
The FIT CLUB
Jumpstart Includes: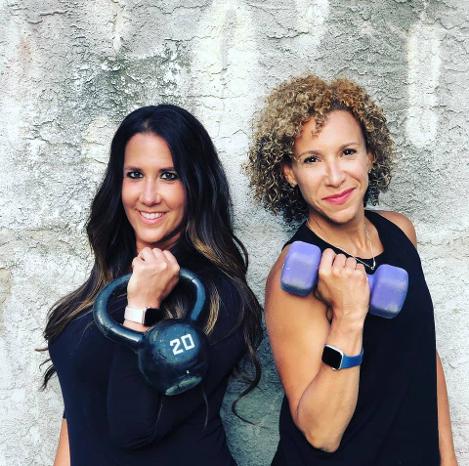 Daily Workouts Monday-Friday
Each workout will be both streamed live and recorded, so you can re-visit classes at any time.
Schedule:
Monday 9:30am Cardio Sculpt with Larisa
Tuesday 9:30am Pilates/Yoga Fusion w/ Sabrina
Wednesday 9:30am Body Sculpt w/ Larisa
Thursday 9:30am Barre Sculpt w/ Sabrina
Friday 9:30am Instructor Choice
Classes will run around 30-40 mins, Short and intense so you can move on with your day!
Classes will be streamed on zoom (so we can see each other!) and posted on a closed Facebook group so you can watch anytime.

*A Closed Facebook Group
*Exercise library of over 100 pre-recored workouts
PLUS!!
*Weekly Accountability to help you stick to your goals
*Weekly Recipes & Nutrition Tips
*1 Live Cooking Class
*2 Live Q & A sessions- get all if your wellness questions answered
*Access to 2 personal trainers and a clinical nutritionist for any questions, support and accountability.
We are here to help you with whatever you need!
*Additional Bonus workouts throughout the month (Meditations, Stretch, etc.)
What will you need:
Dumbbells of various sizes- we will be using weights in some of our workouts. If you don't have access to weights you can use various household items, wine bottles, gallons of water, etc.
Resistance Band- Some workouts will include a workout band but if you don't have one you can use weights or household items
Mat- We will be doing some exercise on the floor so a mat would be helpful. If you don't have a mat you can use your floor, carpet or towel.
Access to Facebook and/or Zoom- These are both free services that you can get access to on your phone or computer.
To join The Fit Club JumpStart click
on the Buy Now Button Below.
Investment is $99 for the Month of January.
Any questions email Sabrina@SabrinaSarabella.com or Larisa larisa427@gmail.com
Click the Buy Now to Join